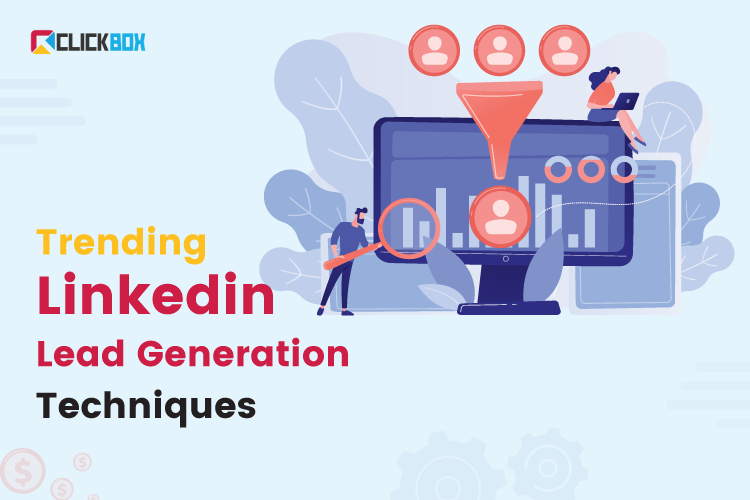 Trending LinkedIn Lead Generation Techniques in 2022
Social media has a wide range of users. Facebook and Twitter are used by people for sports, memes, and entertainment. To obtain beautiful visuals and inspiration, they use Instagram and Pinterest. LinkedIn, however, is the place to be for business and professional networking opportunities. What motivates you to pay more attention to LinkedIn statistics? LinkedIn is the biggest and most effective platform of its kind and is known as the "professional social networking site", which connects professionals all over the world. Also, linkedin lead generation became an important approach to reaching customers online.

In point of fact, during the past 12 years, the search rate for "LinkedIn" has surged by more than 212 percent. Additionally, over 40% of users are active on their sites.

It's critical to have an industry-level perspective and an awareness of what drives the most recent LinkedIn marketing data. Some interesting LinkedIn statistics are reviewed in this blog, concentrating on the topics of on-site features, demographics, recruitment, lead generation, and marketing trends. Let's get started…


LINKEDIN MARKETING STRATEGY
Making significant professional and business relationships have been made much easier for people in response to LinkedIn. Also, the possibility of filtering out non-business statistics, which are not given priority by other social networks. Updating features like seniority level, job description, years of experience, and company are adding advantages to connect people across. Your LinkedIn marketing strategy should contain an optimized profile if you want to expand your connections. Simple actions like including a profile picture and background image, writing an engaging summary, and utilizing your work title as your headline can make a big difference.
LINKEDIN LEAD GENERATION TECHNIQUES
LinkedIn is a significant tool because it has three key features:
Share information

Educate people

Strengthen authority
All activities involved in acquiring and promoting new consumers are included in lead generation. Despite the fact that businesses use a variety of sales and marketing techniques to generate leads, it is imperative to have well-defined procedures in place.

B2B Linkedin lead generation tends to be more precisely focused than B2C lead generation. Anyone could be a potential lead if you sell tennis shoes. The market is noticeably more specialised if you provide content management software.

B2B lead generation has become a significant challenge for today's businesses due to intense competition and congested markets. Those who reliably produce high-quality leads get a definite competitive edge.


HOW TO MANAGE MARKETING ON LINKEDIN
LinkedIn provides highly personalized ways to find potential leads, engage with them, and convert them into clients. The techniques to achieve marketing plans on LinkedIn are described below:
1. Strengthen your company's LinkedIn page
It is essential to set up a business presence on LinkedIn in a professional manner. Basically, you can mention your education and professional experiences in your profile. However, LinkedIn now gives you the option to improve your profile by including additional interactive features.

Posting status updates is one of the finest methods to engage with your networks and keep that connection strong. Update relevant content on your page or other pages, which may include images or pertinent links.


Articles: It's simple to add a new article to your profile, which elevates your status as a thought leader.
Recommendations: LinkedIn gives you the option to ask for recommendations from your connections, highlighting your experience and highlighting your profile.
Expertise: Listing your company's expertise on your profile is a terrific approach to make it easier for visitors to understand your business right away.
Videos: Add videos to your profile to make it more complete if you already have content like videos on YouTube or presentation slides on Slideshare.
Projects: To demonstrate what your company does and how well your team does it, you may have completed some successful projects that you should share with your connections. You may accomplish that with ease thanks to LinkedIn.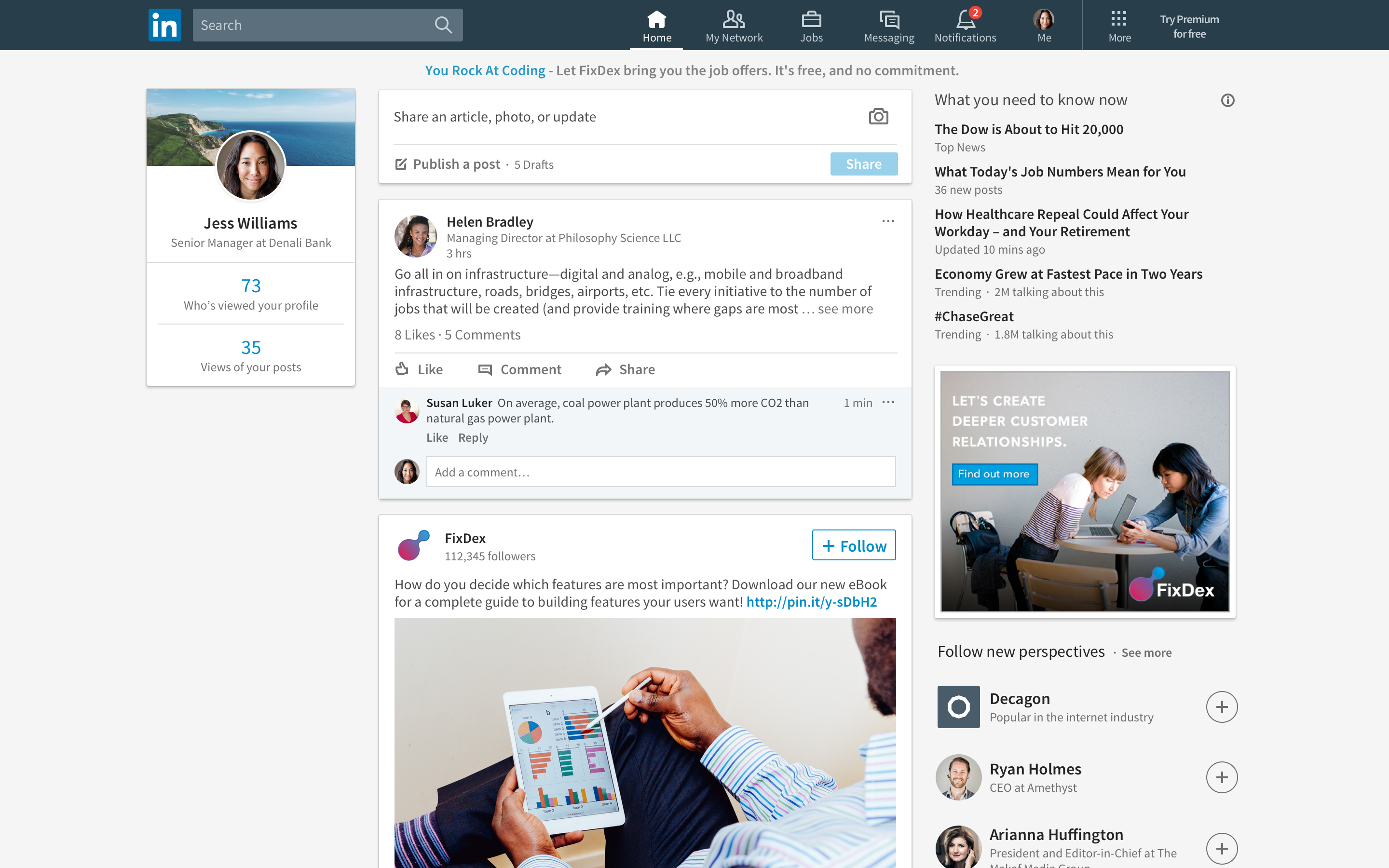 2. Enhance the performance of the page
To emphasize your brand's presence, you need a comprehensive profile. Your connections or consumers will learn more about you and what you do thanks to a compelling profile. Optimizing your profile or page is essential. A business website or LinkedIn profile that has been optimized for search engines has a better chance of ranking up significantly. As a result, it increases your brand's presence online.

There are common methods for optimizing your profile. Include images, information about key employees, logos and headers, and other pertinent stuff to give your company a professional and human appearance to the audience. If you want to make the page completely optimized, you should think about employing search engine optimization (SEO). Therefore, it is preferable to include pertinent keywords throughout the page's text and description. It raises the page rating of your website and aids the search engine in rapidly comprehending what you're about.
3. Establish a comprehensive business page
A LinkedIn page could be the best place to share the history of your business. It is crucial to provide clear details about your goods and services, as this may be the first thing visitors want to know when they land on your page. Create a page that will be beneficial to you and your relationships.

A header image, products and services, status updates, and employment possibilities are just a few examples of such crucial material for your company page. LinkedIn can be transformed from a networking site that focuses on careers into a location where you build brand awareness.
4. Develop relevant content
Your marketing can flourish if you have amazing content. When you start your LinkedIn company page, make sure the content you upload there is worthwhile. Once they uncover values on your page, viewers just click the follow button and maintain you in their connections. Your content may help some individuals learn more while helping others find solutions to their difficulties.
5. Choose your audience
One of the most important components of any marketing strategy, including LinkedIn marketing, is understanding the audience. LinkedIn makes it simpler for you to gain insight into the audience and identify their characteristics by giving Website Demographics.

This tool reveals the different visitor types to your page as well as the material that they are most interested in. In order to target your content to the right audience, and gauge its impact, and your return on investment (ROI), you can use this data.

Additionally, you may experiment with various LinkedIn automation tools to target audiences based on different demographics and produce more leads for your company. The most important tool used in LinkedIn marketing is the sales navigator.
SALES NAVIGATOR
LinkedIn's Sales Navigator is a collection of subscription-based services. Offerings are made to aid sales professionals in prospect identification, alerting them to prospects' LinkedIn activity, and requesting introductions to prospects via shared connections. Monthly and yearly subscriptions are available for purchase. LinkedIn b2b lead generation can be easily handled by accessing the sales navigator.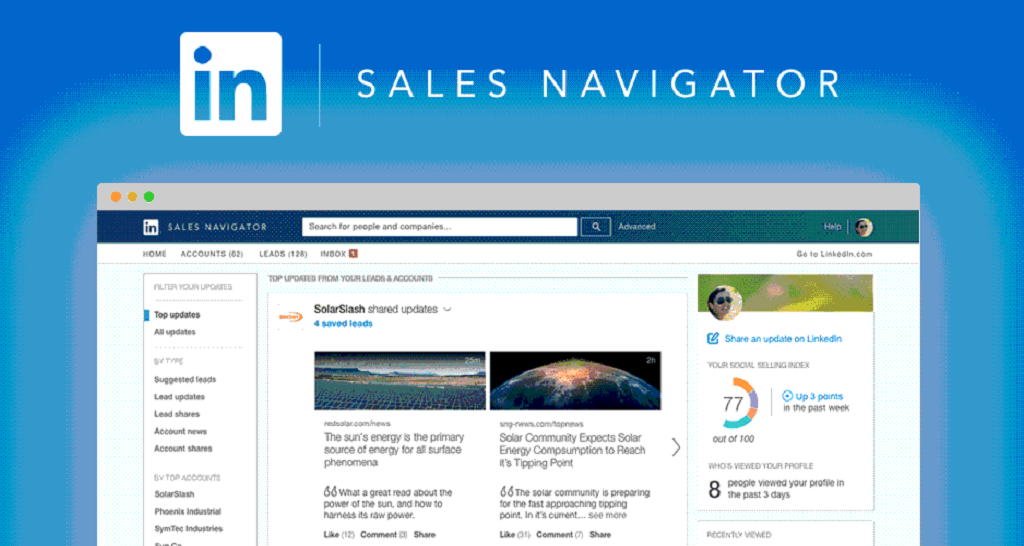 6. Check out LinkedIn Ads
Different campaign kinds are available to efficiently increase LinkedIn lead generation and brand visibility. For marketers, it offers a wide variety of chances. Sponsored Content, Sponsored InMail, and Text Ads are the most popular ad formats. The most recent and perhaps most effective one is LinkedIn Video Ads.
7. Update Regularly
Create posts regularly and follow the schedule. Keep your audience engaged with different content and posts. Add perfect keywords along with catchy headlines. Choose the relevant hashtags to post the data. Sponsored content is one of the best ways to provide a regular update of high-quality connections and leads if you want to increase your exposure and audience.
8. Join LinkedIn Groups
In LinkedIn spend time interacting in a genuine, beneficial, and beneficial way. In its framework, LinkedIn is a social platform just like any other. Users can form groups based on interests related to their field, just like on Facebook, and you should join these groups to interact with other professionals. You can share updates and articles to promote debates on pertinent subjects or just promote the services you provide. Your future clients can notice what you say and start to perceive you as a source of insightful information if you've joined groups appropriately.

Groups are another tool you may use to understand your audience better. Identify prevalent industry pain points and how leads want these issues solved by listening to your active members.
9. Online recruitment on LinkedIn
LinkedIn is primarily a networking site where users can look for improved employment prospects. Additionally, businesses can showcase their best qualities to draw in the most compelling prospects. People can post and recruit other students, who are looking for jobs.
"LinkedIn is no longer an online resume. It's your digital reputation."
– Jill Rowley
In conclusion, If you want to up your digital marketing strategies, LinkedIn is a great platform to start with. Here are some statistics you should know about the platform:
LinkedIn has over 610 million users.

Over 50% of LinkedIn users are active on the platform daily.

LinkedIn is available in 24 languages.

Linkedin connects people worldwide.

LinkedIn accounts for 80% of all online business-to-business (B2B) lead generating.

43 % of social network marketers claim to have found at least one client through the system.

79% of marketers think this platform is an excellent tool for generating leads.
With such a large and engaged user base, LinkedIn is a great platform for B2B marketing. B2b marketing on Linkedin allows business people to exchange services, products, and information between businesses. If you are not already using LinkedIn for your business, now could be the time to start!

If you want to associate with the best LinkedIn lead generation services available in the industry, then we highly suggest you Contact ClickBox Agency Today!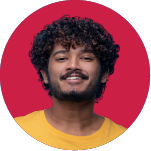 John Click
Digital Marketer | SEO Copywriter | Content Strategist
Experienced digital marketer with a proven track record in creating compelling content that not only engages audiences but also drives conversions and enhances SEO visibility. My expertise extends beyond marketing strategy to crafting persuasive narratives that resonate with your target audience. I combine data-driven strategies with captivating writing to deliver measurable results, ensuring your brand shines in the digital landscape.
Questions? We're Here To Help.
Send Us A Message!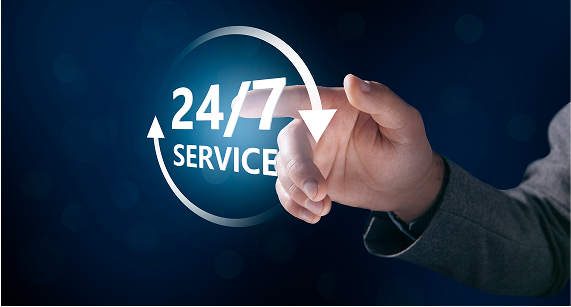 Stay Engaged With Our Content
Every entrepreneur is struggling to find their marketing strategy and the right path of marketing is ...
Marketing is the best business partner for every entrepreneur and marketer who wants to reach their target ...
Social media has a wide range of users. Facebook and Twitter are used by people for sports, memes, and entertainment.